Happy Dog Spa's Reward Program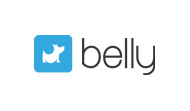 We are proud to announce our rewards program with Belly, it easily keeps track of your points and you can redeem those points for special rewards.
Every visit to Happy Dog Spa you receive 5 points for scanning your Belly card. Upon reaching enough points you can redeem them for the following rewards.
25 points, $5 off visit.
50 points, $10 off visit.
75 points, $15 off visit.
100 points, $20 off visit.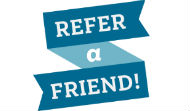 Refer a friend and receive $5.00 off your next visit!