Happy Dog Spa's List of services
Happy Dog Spa offers 2 packages, a dog Bath & Brush package and a dog Grooming package. Every package includes nail trimming, cleaning out the ears, cologne and a bandanna or bows. We offer a variety of add-ons for both packages in our A La Carte Spa Services section.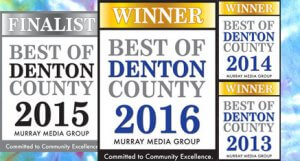 Bath & Brush Package:
(Appointment Required)
Bath
Premium Shampoo
Blueberry Face Scrub
Brush-Out (simple brush over)
Fluff Dry
Nails Trimming
Ears Cleaning
Light Trim on Face, Feet, and Tail  
Sanitary Clip
Bandanna or Bow
Cologne
The Bath & Brush Package does not include FURminator De-shedding, that is an add-on. Visit our FAQ (Click Here) and learn more about the differences between a Bath & Brush Package and the FURminator De-shedd add-on.
Bath & Haircut Package:
(Appointment Required)
Bath
Premium Shampoo
Blueberry Face Scrub
Full Body Haircut
Fluff Dry
Brush Out
Nails Trimming
Ears Cleaning
Sanitary Clip
Bandanna or Bow
Cologne
A La Carte Spa Services:
(Customize your packages by adding any of the following)
Teeth Brushing
FURminator De-Shedding Treatment
Flea and Tick Dip
De-Skunking Treatment
Nails Filed
Specialty Shampoos

Flea and Tick Shampoo
Medicated Shampoo
Oatmeal Shampoo
Whitening Shampoo
Hypo-Allergenic Shampoo